Hearts aren't Made of Glass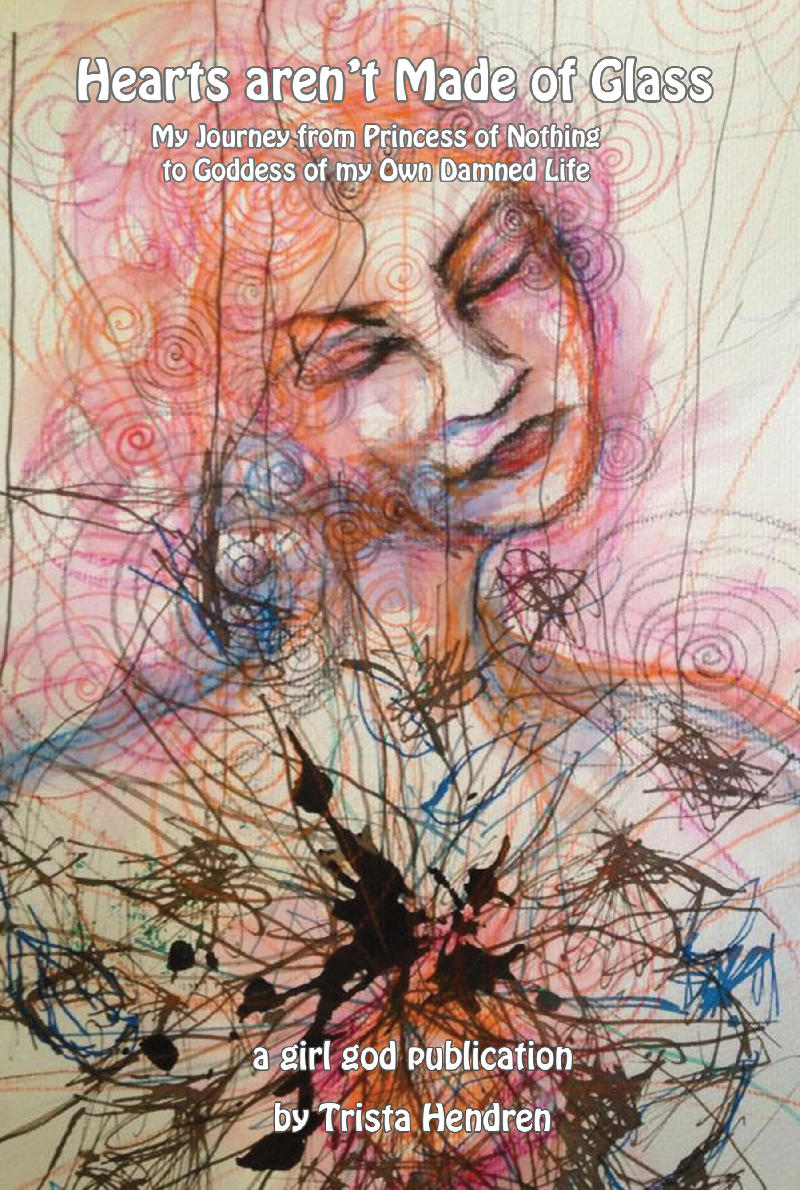 Brief Description: 
Trista Hendren candidly shares her journey from "Princess of Nothing" to Goddess of her own life. Hendren exposes the perils of traditional recovery programs to women and gives her own anecdotes on how to blissfully recover from abuse, codependency and patriarchy. 

"What a beautiful, honest and unusual book. Every page shattered and healed my heart."
-Laura Dodsworth, author of Bare Reality: 100 Women, Their Breasts, Their Stories

"The story in this book touched the deepest part of my heart. Brave women are what keeps me going through life and Trista Hendren's bravery in telling her story in raw honesty made me feel honoured to be a woman. Every word told me that I can survive too." -Nicola O Hanlon

"Trista Hendren's story, grounded in the particular details of her life, transcends the personal, and beautifully."
-Donna J. Snyder, author of 'The Tongue Has its Secrets'
"We all reach that point where we have to rewrite the fairy tale template we were sold as children. If you are there, this book will make you feel less alone, while stirring up ideas that will help you, too, become the Goddess of your own damned life. Trista's story may have more or less dramatic upheavals than your own, but in this raw, unvarnished memoir you will find opportunities to rethink all those things you assumed were necessary—things as basic as your car and your particular creature comforts—while questioning how much of what we call privilege actually serves you. This is not a neatly wrapped up linear tale, but that is its beauty. It reads more like notes you'd scrawl in your journal. And you might want to have your own journal nearby as you read to write down the gems you will find in this memoir. I recommend this to anyone looking for women who have walked through the fire and come out glowing." -Monette Chilson, author of Sophia Rising

Pre-Order - U.S. Only
Pre-Order - Outside of U.S.