Just as I am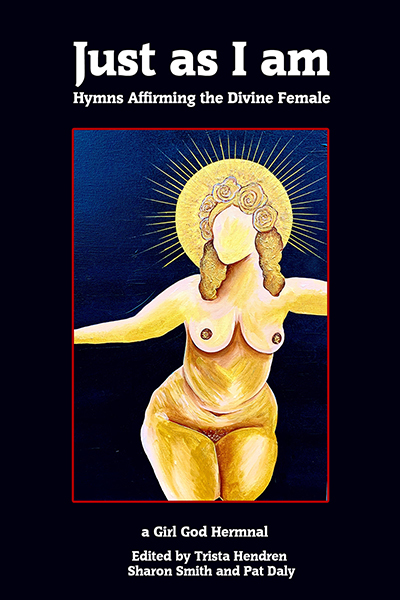 What is a Hermnal? It's the collective sigh of our ancestral Grandmothers. It's a means of drawing us closer together as Sisters. It is a compilation of songs that affirms our Sacredness, apart from Man, and assures us that we are Sovereign Beings and Creatrixes, too. And it is our Love Gift of Gratitude to Mama.

Order:

Shellee Layne Singing from the Hermnal - at our Zoom Sing-along November 2021
How Great the Mother's Love for Us - re-written by Kate Hilderbrandt


Mother Goddess We Adore Thee was re-written by Sharon Smith
I am Worthy was re-written by Michelle Kathleen Elder
Life Spirals On was re-written by Liz Kelly


Power in the Blood was re-written by Patricia Lynn Reilly and Amazing Grace was re-written by Alissa DeLaFuente.

Join us for future sing-alongs - sign up for our newsletter so you don't miss anything!