Girl God Books
Songs of Solstice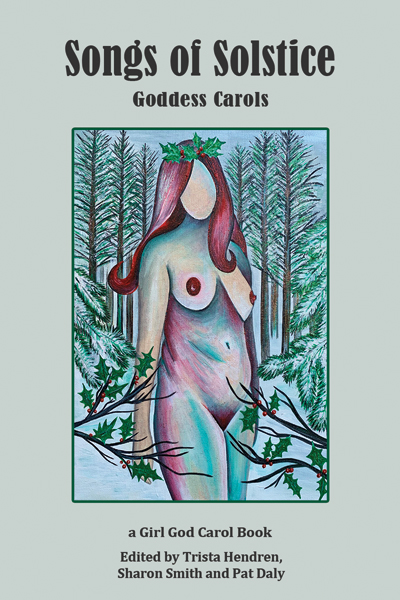 Scheduled for December 2022.
Pre-order:
Listen to Shellee Layne at our Solstice Sing-along in 2021
O Holy Night - re-written by Trista Hendren and Anders Løberg.


Joy to the World - re-written by Alissa DeLaFuente


It Came Upon a Solstice Morn  re-written by Carol P. Christ
Sung by Shellee Layne / Recitation by Rebekah Myers.


The Darkest Night Enfolds Us Here (Sung to O Come, O Come, Immanuel ) - re-written by Rebekah Myers


The Legend of Frau Perchta, Witch of Twelfth Night - Kat Shaw and Trista Hendren

Join us for future sing-alongs - sign up for our newsletter so you don't miss anything!